Design and development
Design with concept and structure
From models, prototypes and manufacturing drawings
Our continuously trained and specialized design engineers develop and elaborate complex assemblies as well as individual parts of the fine sheet metal construction technology for machine tools and industrial plants based on the latest CAD technology, according to all customer requirements.
We create 3D models, design or develop prototypes, manufacturing drawings, parts lists and machine programs for our production.
In addition, we use laser-based scanning systems from "Hexagon", in conjunction with special software, to reconstruct and restore complicated and severely damaged components to manufacture them NEW!
With this method, it is also possible to measure and reconstruct missing and/or damaged components built into machines at customer's premises.
Our design department works with the latest and most innovative state of the art CAD systems.
Already in this phase, it is possible at GeKa-Tec GmbH to test components or assemblies that we design with the help of Solid-Works simulation, virtually and computer-based, close to reality and for the later intended use, before production starts.
Solid-Works-Professional
Solid-Works-Simulation
Hexagon RSX-Inspire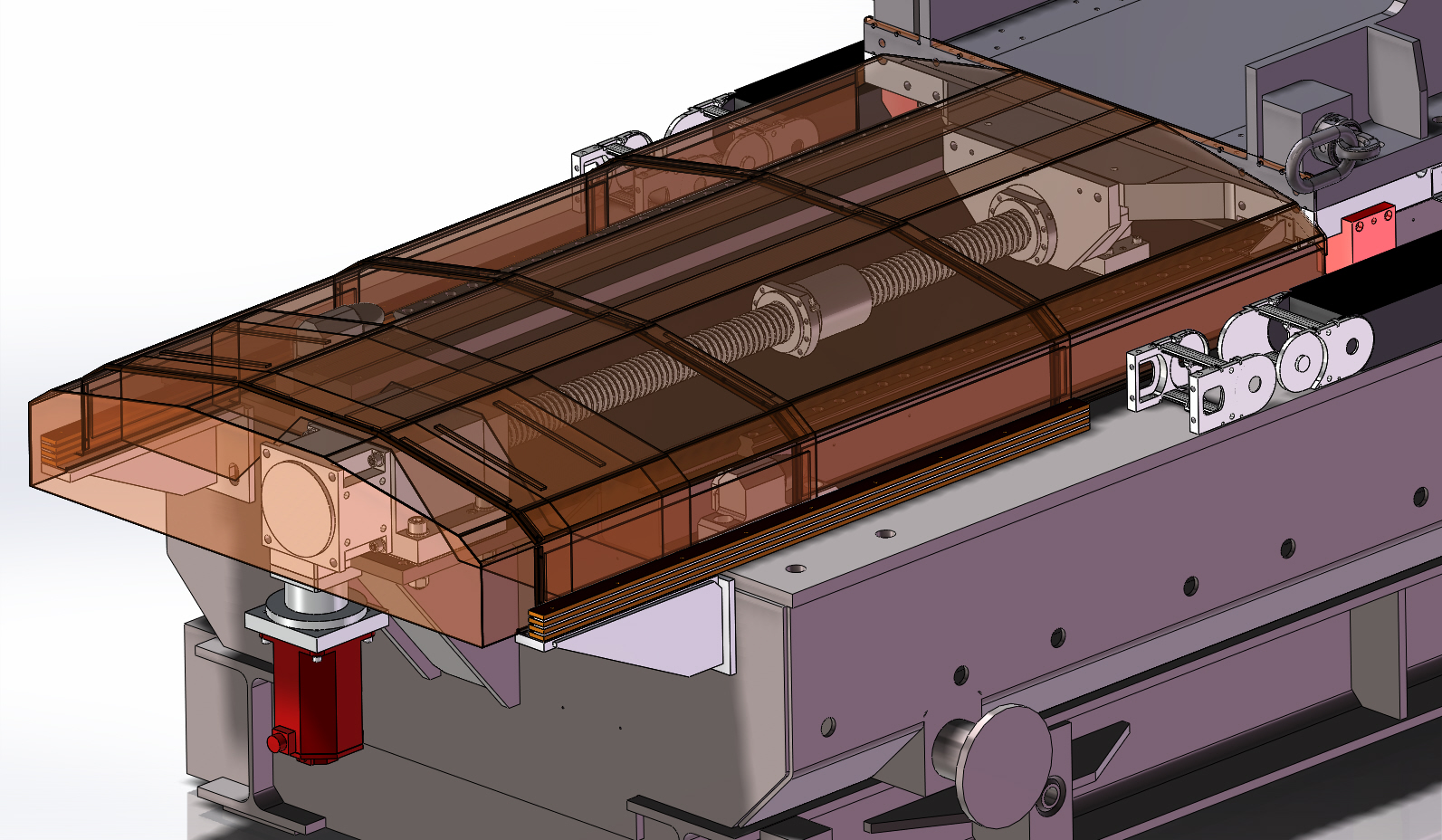 INDUSTRY AND PRODUCTION
High-quality sheet metal processing from one single source
For more than 25 years, we have established ourselves as a reliable partner for the assembly and machine parts needs of industry and trade. GeKa-Tec GmbH produces on the basis of the latest and most modern manufacturing technology. With our team of first-class personnel, who are always working at the cutting edge of technology based on continues training and education, we guarantee you highest quality. Most important to address the outstanding requirements placed on our sheet metal assemblies, such as telescopic steel covers and tool carrier covers, in terms of precision and manufacturing accuracy.
SHEET METAL ASSEMBLIES FOR MACHINE TOOLS FROM A SINGLE SOURCE:
Consulting and optimisation

Development and design based on CAD-3D technology

High-precision CNC manufacturing technology
• CNC bending technology
• CNC press bending technology
• CNC fibre laser cutting technology
• CNC robot-assisted welding technology
tested welding technology such as TIG and MIG, plasma and pressure welding
Multiple test cycles in the production processes
integrated quality assurance
Customer-specific assembly production
Special and one-off production
SERVICE AND REPAIRS
You contact us - we do the rest
We love our machine tool service for flexible machine systems and we are your efficient partner with over 25 years of experience. For every problem, we offer you an optimised and complete solution with correct balance of quality and price.
Our competent staff is always available to answer your questions. Let us advise you without obligation and face the challenge with us - no matter what it is.
OUR CONCEPT:
RELIABLE AND ECONOMICAL
Reliable and economical
Design; Production; General overhauls and assembly
Repairs (express service possible)
outstanding specialist staff and individual customer advice.